Every strategy needs skills and knowledge: at MKTG we put curiosity and desire to improve at the heart of the path and we use a multidisciplinary approach.
the manifesto
Every entrepreneur knows he is made of two things: instinct and vision
For time dimensions short and long range, which the entrepreneur must manage, we need to find a way to connect, to align, to make them consequential, to encompass them in a common territory. Otherwise, as often happens, in order to manage the present, the entrepreneur turns away from the future.
Instinct
The ability to look around 360 degrees to take advantage of current opportunities, dribbling risks, managing complexity, inventing solutions.
vision
Entrepreneur's goal is not money but the desire to make a mark, to create something, to revolutionize an industry or a market, to project into the future.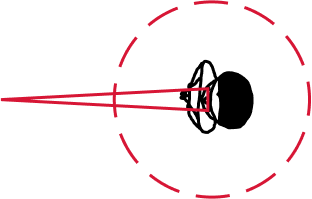 WE DARE TO CHALLENGE, TO STIMULATE AND TO PROVOKE
We are looking for visionaries who are passionate about turning their instinct into opportunities. We would like to be their elixir to convert their passion into actions.
OUR HISTORY
MKTG is the essence of two people, a father and his son. The origins come from empirical experience lived among entrepreneurs with passion and empathy, formed by successes and failures. To this wealth of experience we added university exams, culture comparisons and light-heartedness.
Over time, it all shaped itself along a process of construction and destruction that over the years gave birth to our company. MKTG is now the result of influences, contaminations, study and continuous exploration.
MKTG helps companies delineate the strategic perimeter to systematically achieve their goals in a given time, identifying the territory within which the company's effort compacts and maximizes its ability to generate value.
OUR NETWORK
Over the years, we have nurtured and improved a qualified partnership network to support businesses, with the aim of providing new integrated and scalable services. Our activities are constantly supported by our partner companies in the IT, creative, digital and audiovisual fields. Our widespread network of professionals makes MKTG's offer unique and complementary for management, economic, legal or simply consulting needs.
Subscribe to the newsletter